We at Oasis Group have always believed that what we dream is what we achieve. Since our modest but ambitious beginning in 2002 we had only one dream and that was to make Oasis Group one of the foremost names in the real estate industry in Delhi NCR. After an initial foray into project management of numerous residential & commercial projects across Noida and Greater Noida, we started independent construction with Oasis Homes in Greater Noida. Since then our endeavors have been steady & consistent. Today we have delivered more than 7,50,000 sq. ft. of residential spaces and more than 2 Million sq. ft. of development is in progress.Our customer's faith prompts us to provide them with spaces made with the most efficient construction methods, best materials available without compromising quality and at an economical price range. In the last 11 Years we have combined our innovative ideas with current market trends to deliver elegant residential projects right on time. The spirit of creativity and perfection of the company is reflected in our effort to achieve excellence in everything we do. Oasis group continues to strive for precision and perfection a quality that will take us ahead in the times to come.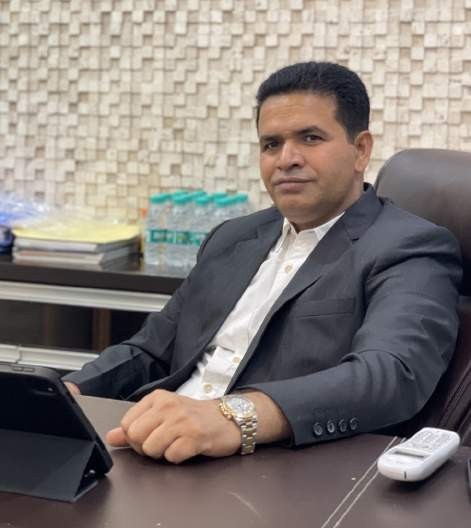 Our Promoter
Sanjay Singh the founder promoter and CMD of Oasis group have experience of around two decades in the real estate sector . He is responsible for the overall working of the Company and instrumental in making strategic decisions for the Company specially pertaining to Finance, Land Allotments & Department liaison. Confidence, Focus and correct move at the right time define his persona. Driven by his interest in property development and innovation he started pursuing Real Estate business. His ever energetic attitude pushes everyone to put in their best inputs and motivates them for corrective suggestions. His strong conviction & positive energy helped the company sustain positively in the growing competitive market.
We work with professionalism to meet all of our obligations owed to various entities involved in our projects, from Clients, Authorities, Government Departments, Banks, Financial Institutions, Vendors etc, in a way which ensures excellence when managing our procedures and resources. This is carried out with honesty and in compliance with our ethical principles, creating sustainable added value while creating relationships in a way that adheres to the laws, fostering loyalty, trust and good faith .
We work to the highest level of commitment, responsibility and initiative to meet all of our obligations, including our strategy, projects, responsibilities and functions. We embrace them as a personal challenge with the ambition of surpassing them.
We work to influence positively , enriching interpersonal relationships, guiding the practice of our team members towards achieving their goals by means of delegating and supervising their work, encouraging the development of personal and group talent while fostering passion and ambition to achieve their objectives .
We work with a focus on continual self-improvement , this being an evolving feature of our strategy. It affects every aspect of our activity as we continue to be in the forefront in offering high quality construction levels in all our projects which in turn adds exceptional value in our projects.
With clear focus on high level of transparency & attention on understanding our clients´ needs and expectations to offer them the best housing solutions , continually striving to assess and increase their satisfaction while strengthening the bonds with them. By ensuring timely delivery of high quality real estate developments, we strive to ensure that our customers are delighted with our end products and enchanted with the services we provide